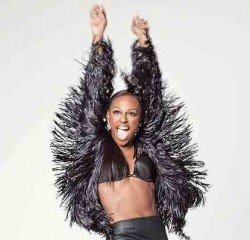 'Let It Go' chanteuse Alexandra Burke has 'parted ways' with her label, Sony, and signed with a new, as yet unnamed man­age­ment company based in America.
According to The Mirror, Burko flew to New York recently to meet with former Def Jam boss Kevin Liles, and it all went rather well.
"Kevin met Alex and was really impressed by her," a 'source' told someone at the paper. "He thinks she can be a global star. She is releasing an album later this year."
She just needs some amazing songs, basically. Can't be that hard.