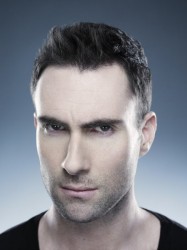 Maroon 5 warbler Adam Levine has launched his own record company, 222, and made his first signing, Glee's Matthew Morrison.
As quoted by Ace Showbiz, Levine said: "Starting my own label has been a long-time goal of mine, and I am thrilled to be at the point in my career where it is finally happening."
Morrison had this to say about it all: "Adam and I share the same vision as we begin working on my record together."
Morrison's second album and first on the label is due out later this year. 'We bet it is really good.'