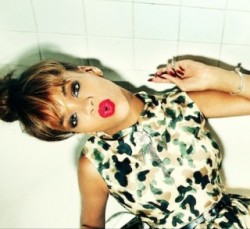 A couple in Yorkshire have defended their love of Rihanna after they were fined for playing her music too loudly, reports the Yorkshire Post.
Sean Brough, 27, and Lyndsey Smith, 28, were ordered to pay a total of £1,215 in fines after constant com­plaints over an eight month period from their neigh­bours about Rihanna songs being played at full volume after midnight.
"We do listen to other music but Rihanna is our favourite," explained Brough. "She has such a great range of music and she has had several albums out since she came on the scene, all of them good. Of course there is the added bonus of her being very hot."
Seems fair enough.