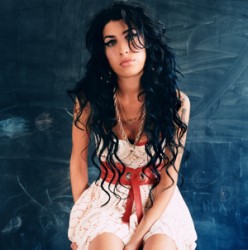 A new boxset of live material entitled 'Amy Winehouse At The BBC' will be released later this year, it's been announced.
The three-DVD-and-CD col­lec­tion will include a 14-track album of Amy's live sessions as picked by Jools Holland, footage of her first ever TV per­form­ances and rarely seen clips which includes covers and live versions of songs from both her studio albums.
It will also include the amazing BBC Four doc­u­ment­ary, Amy Winehouse — The Day She Came To Dingle, and if you don't cry while watching that you're probably made of concrete.
The boxset will be released at some point in November.