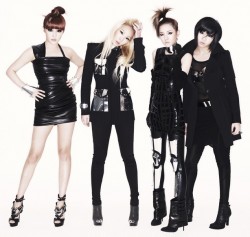 2NE1 have been talking about the process of recording their English-language debut with will.i.am.
"It was really fun," group member CL told MTV, "and [will.i.am] invited us to his house studio and we just had fun making music and talking, just like we do back in Korea."
She continued: "We did a lot of studio sessions and we've been working on some songs, but we are waiting for the perfect song, the magical song."
Not many rev­el­a­tions there, sadly, apart from the fact that they don't consider 'I Love You' to be a perfect piece of music.
We may hear just such a 'magical song' soon, though, as CL mentioned that they hope to have a single out by "the end of the year".