Yesterday we marvelled at Zavvi's homemade displays, but Popjustice reader Emmie Bednall has pulled off a real treat with this one, which she spotted in a branch of Zavvi last Friday.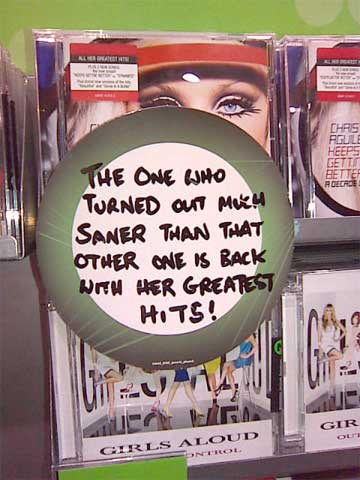 If you're in a branch of Zavvi this weekend and see any of these on display, snap a quick picture on your phone and send them in to our sur­pris­ingly robust 'any old rubbish' email address,
[email protected]
. We like the way the biliamtrib­utes email address is, in itself, a sort of tribute to Billiam.
WE WILL NOT FORGET.