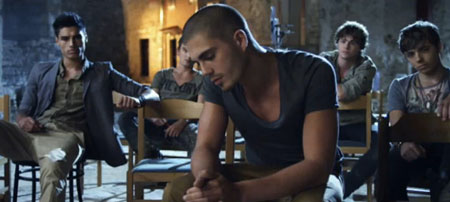 Good news for fans of frankly absurd popular music videos: The Wanted's 'Heart Vacancy' clip went online at the weekend.

It is very much in the vein of 'All Time Low' (ie Derek Zoolander ram­raid­ing a branch of All Saints) but this time they are not in a deserted warehouse and are instead on a deserted street, and then after doing a bit of walking they have what might be the longest sit down in popvideo history. There is also a ludicrous subplot in which a man comes out of a film and some romance happens.

[youtube]FCrfFKAqEPw[/youtube] It is a video that literally Does The Job but let's all be honest with ourselves here, readers: as chair dance routines go, it's pretty shit.

Let's see a chair dance routine done properly.

[youtube]NZUBSAhHYn8[/youtube] THANK YOU BRITNEY FOR ONCE AGAIN SHOWING HOW THINGS SHOULD BE DONE.