'This woman' being Rihanna, obviously.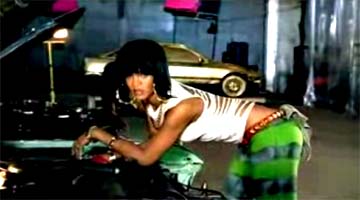 If our local branch of Quik-Fit was anything like the
one Rihanna works at of a weekend we'd be reversing into bollards at every given opportunity,
although whether she'd be able to tell her spark plug from her steering wheel is
anyone's guess.
Here is Rihanna's 'Shut Up And Drive' video. There is a lot of driving in it, but not much shutting up.