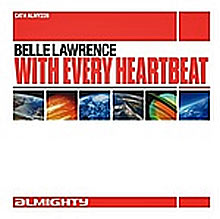 The main (ie only) problem with Robyn & Kleerup's 'With Every Heartbeat' remix package was that it didn't come with a really shit (by which we mean AMAZING) com­mer­cial mix.

Fortunately, Almighty Records exists to right precisely this sort of pop wrong.

They've roped in one of their regular singers Belle Lawrence (who also sang on the very good 'I Bet You Look Good On The Dancefloor' remake) for a 'With Every Heartbeat' cover version which is, let's be honest, offi­cially quite good.

Here is a listen.

[audio:robyncover.mp3]

You can order the CD or download the cover here. If you like.