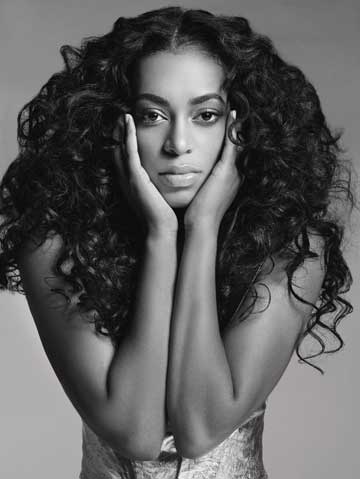 Amazing news: there's an email regarding Solange going around the big Universal Music Building Of Doom at the moment and in that email, in bold letters, are the words:
The Freemasons version is our radio & video version.
To be fair the Freemasons are busy chaps and there are probably emails about all sorts of artists flying around all the labels con­tain­ing those exact same words, but this is par­tic­u­larly good news for Solange because we really believe that the Freemasons mix of 'I Decided' is a UK Number One hit single and with the wind behind it could even be this year's 'Umbrella'.
So for the release — and we think this might be a world exclusive, but it might not — here's the video for the Freemasons mix of 'I Decided'. It's a brilliant and cap­tiv­at­ing video whichever mix of the song is soundtrack­ing it.
The single's out in the UK on August 11 and the album's out a week later. By that time we expect EVERY ONE OF YOU to have perfected the 'running me running me down' dance routine, which we think is one of the most amazing pieces of cho­reo­graphy OF ALL TIME.