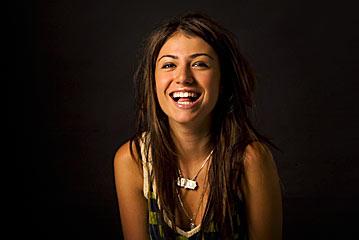 A question you might well be asking. Here are some answers.
»
She has recorded her entire album with Xenomania.
»
Before you start running about ringing bells and organ­ising street parties in anti­cip­a­tion of a techno-metal, eight-choruses-and-the-kitchen-sink, lyrics-about-jizz, balls-out pop extra­vag­anza, calm yourselves down slightly and proceed — this is more along the lines of something like Amy Winehouse, with a voice to back it up.
» What would a smaller version of Amy Winehouse be called? Amy Wineapartment? Amy Wendyhouse? We'll get back to you on that.
» In spite of being a fan of 'Led Zeppelin', she knows one end of a pop tune from another. Today's Song Of The Day, 'Don't Wanna Go To Bed', is the Blondie-flavoured pudding providing proof of that par­tic­u­lar theory.
[audio:gotobed.mp3]
» We like the "I don't want to go bed now, I want to be indis­creet" line. Well we like the rest of of it as well but we like that line in particular.
» We first met her about three years ago. At that point she did not look like she looks now. Indeed she looked about three years younger. That is 'the ageing process' for you.
»
Her surname Cilme is pro­nounced 'chill me', as in 'Cilme like a refri­ger­ated ready meal you're going to eat tomorrow evening', or 'Cilme to the bone', or the popular U2 hit 'Hold Me, Thrill Me, Kiss Me, Cilme'.
» Her first single is called 'Sweet About Me'. This is a clip of it.
[audio:gabysweet.mp3]
Ooh — sophisticated.
» She's appearing on a tele­vi­sion programme soon which is A Very Big Deal but if we tell you which one you'll all start banging on about 'oh so she's not proper pop then' when in fact she is but she just so happens to be appearing on a not-pop telly show.
» We tend to sometimes reflex­ively avoid things billed as 'a major new talent', 'one to watch for next year' and so on, and we know you tend to give them a fairly wide berth too because, frankly, there's one along every four days. HAVING SAID THAT we think that all does apply to Gabriella Cilmi and her album's pretty special. In a nutshell: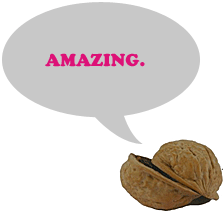 So that is why you need to know about Gabriella Cilmi. More inform­a­tion on her MySpace…