Let's have a little look…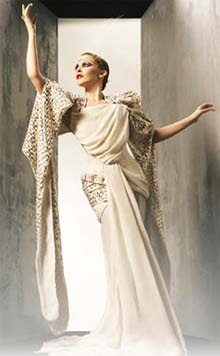 Kylie
Our lips are sealed.

Girls Aloud
It must be almost time to start things going on the next single. We think our lips need to remain sealed on that, too.

Gwen Stefani
When the only gigs you ever seem to go involve people you don't know playing songs you've never heard in bars you'd never usually go to, it's easy to forget how amazing huge gigs by famous people can be. Gwen's Wembley show was abso­lutely incredible.

Remi Nicole
The last single didn't do so well. The next one might though, it is very good and so is Remi Nicole. There is a Frankmusik mix knocking around somewhere too. 'Thumbs up' etc.
So there you go.