Remember this fanmade sleeve for Christina Aguilera's next single, 'Candyman'?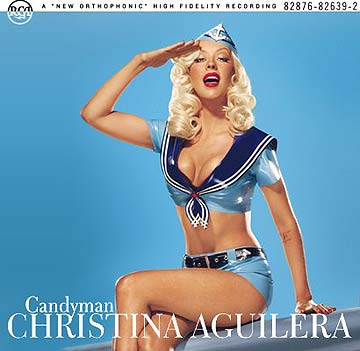 It was a single sleeve so amazing that when we were off ill one day someone in Popjustice Towers went to Rasterbator and created a 24-sheet piece of 'wall art' to cheer us up on our return.
Well, guess what? THE REAL SLEEVE IS EVEN BETTER!!!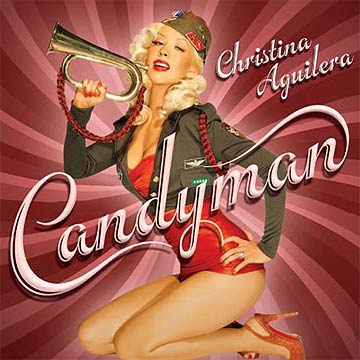 Shame the single's 100% terrible, obviously.