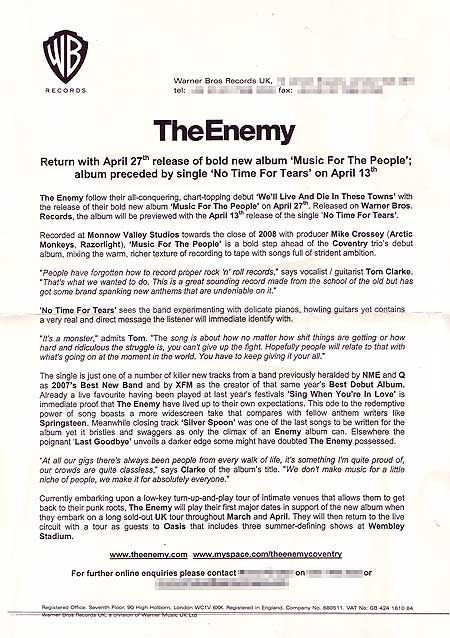 Our Top 3:
1. Tom Clarke's declar­a­tion that "people have forgotten how to record proper rock 'n' roll records" (no they haven't — they've simply realised it's not 1994 any more).
2. The claim that the album "has anthems that are undeni­able" (no it doesn't, no they're not).
3. Clarko's tragic class-war whim­per­ing at the end about people from "every walk of life" being at "all" their "classless" gigs (good luck with that Somerset House show, lads).
What are your favourite bits?