First up, this super­mar­ket has come up with a great idea to sell Rihanna's 'Rated R'. Knowing that many fans of the singer's previous album have been turned off by the gloomy sound and imagery of the new campaign, Sainsbury have put it next to something so lacking in amusement value that 'Rated R' seems light-hearted in comparison.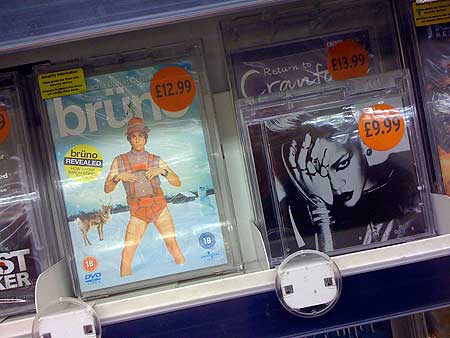 Here's 'Running Trax', a Ministry Of Sound compilation.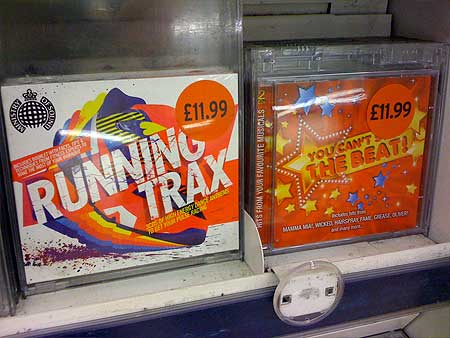 You listen to this 3CD col­lec­tion while you're running, perhaps using that Sony Discman you got for Christmas.
Next, the Delphic album. We don't know about you readers but we imagine that when the graphic design team hired for this campaign put the finishing touches to this beautiful artwork, what they were really hoping was tht one day it would be seen chucked in among the grotty shit and grime of a south west London supermarket.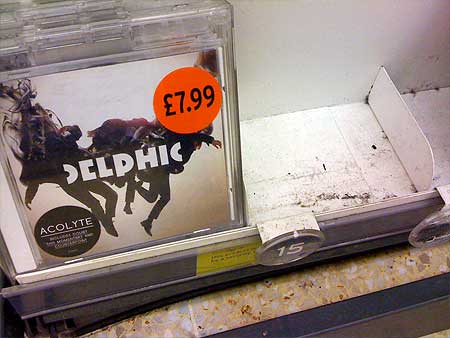 "Yes," they thought. "That is precisely how this artwork should be exper­i­enced." Seriously though do people really wonder why CDs seem so expensive when they're presented with all the panache of a dented tin of dog food on the reduced aisle?
And finally, Susan Boyle, still sitting pretty at the top of the Sainsbury albums chart.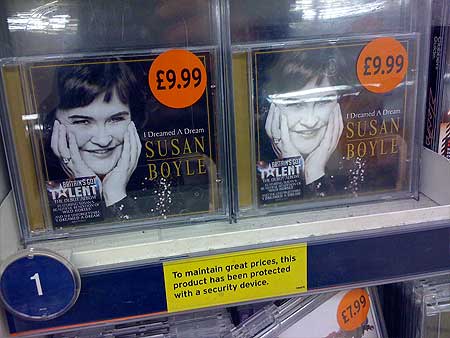 That yellow label is a spooky coin­cid­ence, actually, because that's the exact wording Syco use when they deliver Susan Boyle for media appear­ances. There's a secret red button at Syco HQ and if they hear that Susan's acting up they hit the button — wherever she is in the world, Boyle sits down and says "it's like a dream come true".