WARNING: Please be aware that reading the following text may result in heart pal­pit­a­tions, a sense of heightened anxiety and general online mayhem. Popjustice can accept no liability for harm caused to indi­vidu­als or their property as a result of the per­cep­tion-altering concepts proposed in this article.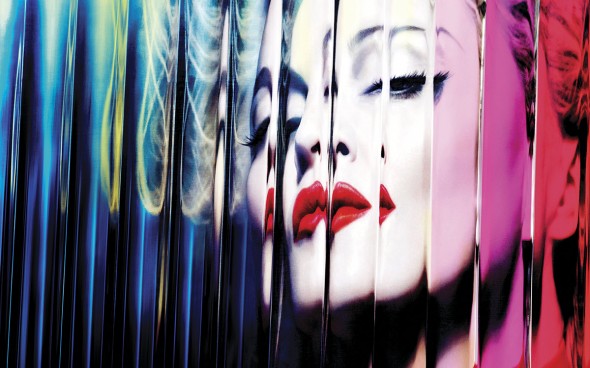 So. Madonna has been in the studio. This is fact. As it happens, she's been in several recording studios. An album is being made.
But.
What if Madonna's studio adven­tures were not quite what we were allowing ourselves to believe?
What if it was true that Madonna had been in the studio working on music, and what if it's also true that Madonna may have been recording some tracks for herself, but what if most of that material was for a different girl?
What if Madonna was taking an extremely hands on role in executive producing an album for someone else?
What if Madonna was on the verge of helping to launch a new artist?
What if that artist was directly connected to Madonna?
What if the song Diplo mentioned — 'Bitch, I'm Madonna' — was actually performed not by Madonna, but by one of the few other people on the planet who could con­ceiv­ably pull off such a song title?
What if Diplo's statement that "I met Madonna because of her kids" is quite a sig­ni­fic­ant clue?
WHAT IF LOURDES IS ABOUT TO EXPLODE OUT OF NOWHERE AS THE GREATEST POPSTAR THE WORLD HAS EVER SEEN?
We'll just leave that thought there.