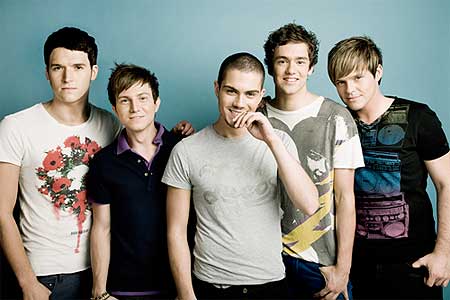 In news that is sad for lots of reasons and sort of not sad at all for lots of other reasons Avenue have split up following one not very suc­cess­ful single.
There was a lot of potential for Avenue to be something quite
positive but they disappear into the pop horizon as an example of what
happens when you treat pop music as a something to be exclusively
consumed by children and gay men.
We didn't really meet Avenue properly — although we did once shout at one of them down a mobile phone while drunk, which is all a bit embar­rass­ing now — so while we wouldn't say we have any sort of deep under­stand­ing of the boys' approach to
coping with this type of situation we'd say there are currently two potential
scenarios:
1. There will be some dismal solo careers.

2. There will be some amazing solo careers.
We kind of hope it's the latter — when you've been dicked around by the music industry as much as those boys have it's hard (and wrong) to take all the blame. While the idea of failed popstars somehow 'deserving' success is usually ludicrous, in this case if you look at the time, passion and talent Avenue have put in you have to agree that they deserve something. They certainly deserve more than they have today.