The artwork and stuff around V V Brown's upcoming releases have been very very nice so far, so let's see what's in store for a CD promo sort of thing.
1. AN ENVELOPE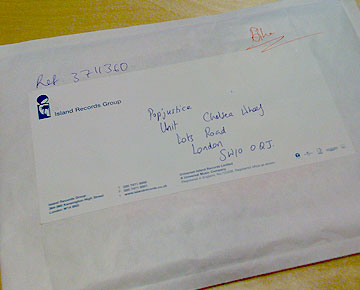 This has been sent by courier so it is obviously very very important.

2. A CD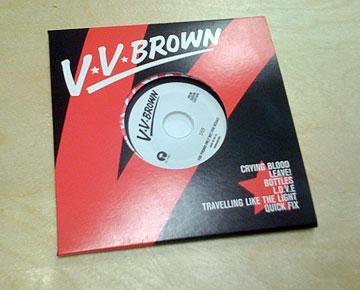 This is what was inside. A CD. On this CD sleeve you can see:
a) A track­list­ing on the front (uncon­ven­tional)
b) A big 'V' splashed across the whole thing
c) The nice logo we wrote about the other day
d) A hole in the sleeve so it looks like a 7" single from the olden days, in keeping with V V's 'retro indie pop doo wop' thing or whatever it is she calls it
3. AN INNER SLEEVE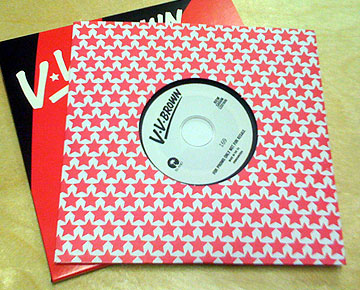 The inner sleeve is even better than the outer sleeve. It has got stars all over it. These stars match the stars in the V V Brown logo plus the star under­neath the tracklist on the outer sleeve.
4. THE CD ITSELF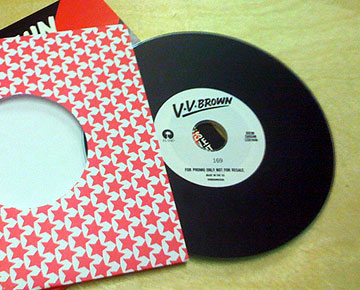 Looks like a 7" single but isn't. (This 'CD single made to look like a 7" single' thing is done all the time, obviously, but it sort of works with V V Brown in a way that it didn't really work for, say, Alesha Dixon's first album.)
9/10.