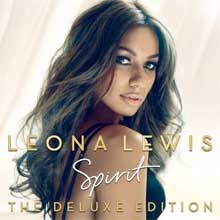 The 'deluxe' edition of Leona Lewis' 'Spirit' album — now an extraordin­ary 17 tracks and therefore 18% 'better' than least year's 'value' edition — is out next week.
To celebrate its release the songs have leaked and the one people are really excited about is the big, ridicu­lous studio version of Snow Patrol's 'Run', which Leona ori­gin­ally performed for Jo Whiley then everyone went "oh that was good" and it passed into pop folklore as Quite A Good Thing.
In the clip below, keep listening until the final chorus. As well as being more listen­able than the entire new Snow Patrol album Leona's studio version of 'Run' is the sound of every piece of ticker tape, every puff of dry ice and every pneumatic rising podium from every X Factor finale from now until the end of time.
SPOILER
It's got a nice choir in it.
/SPOILER
httpv://www.youtube.com/watch?v=YqHgPUgj9c8

She has quite literally made the song her own.