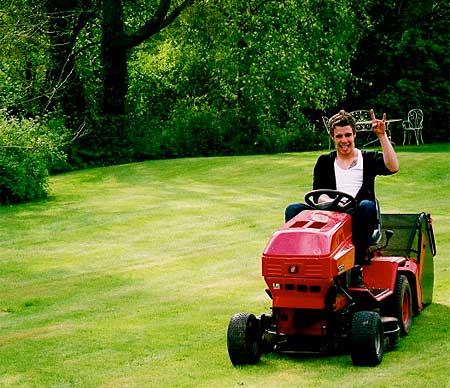 Time for some 'mower' inform­a­tion (You're taking invol­un­tary redund­ancy — Ed) about Fabio Lendrum, the chap whose 'Rebel Rebel Go Go' we featured as a Song Of The Day at the start of 2008.
Basically:
1. He's signed to Warners.
2. He's been working with Metrophonic, the Brian Rawling-captained team of tun­e­smiths we mentioned a few weeks ago in relation to Example's excellent new material.

3. He's been adding (and then removing, and then adding) various top quality songs to his MySpace over the last year or so.

4. He's probably someone to be keeping an eye on for 2010.
5.That's enough to be getting on with.
Amazing.