A couple of weeks ago Fyfe 'Fyfe' Dangerfield called in to drop off a special copy of the new Guillemots album.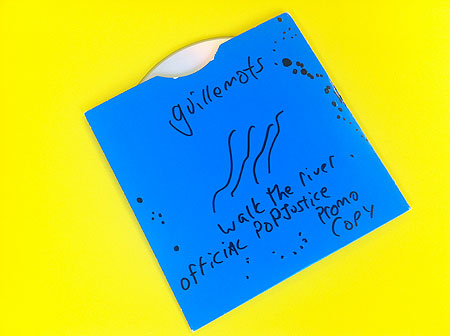 And here is 'the rear'.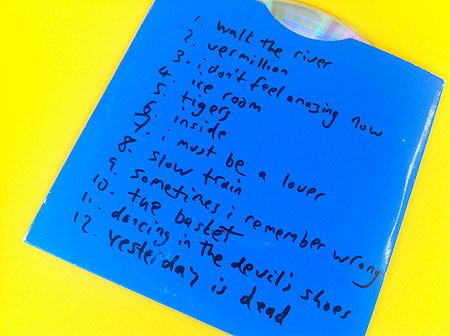 WHAT WE CAN LEARN FROM THIS:
1. Most import­antly, we should take more pho­to­graphs of things on yellow back­grounds.
2. Fyfe Dangerfield can go on our list of pop artistes who, based on their hand­writ­ing, may one day kill.
3. The album itself is rather enjoyable, but this is not exactly 'news' because Guillemots albums have, his­tor­ic­ally, been very much at the listen­able end of the music con­sump­tion spectrum.