We have been sent some teabags by Mr Scruff.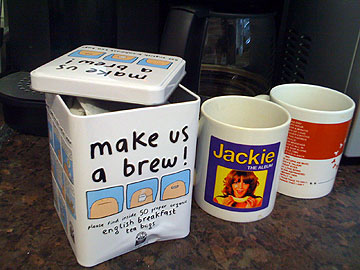 The teabags taste like tea and the Mr Scruff CD sounds like a Mr Scruff CD.
Combined with the fact that there is a man doing some tar­mack­ing outside the office today this teabag business is a bit of a worry. What next, a trombone and some bagpipes?