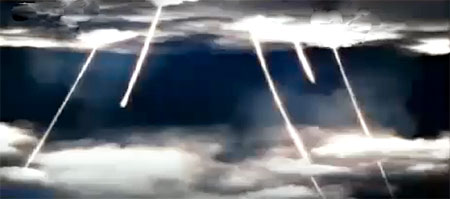 We have received quite a few emails asking what we think about the video for Girls Aloud's new single, 'Untouchable'.
(You can watch the video here, if you haven't seen it yet — it's basically the five girls in indi­vidual hamster balls, hurtling through space on a collision course with Planet Earth.)
Well, here is what we think.
We like the pre-apo­ca­lyptic, five hand­maid­ens of destruc­tion idea.
We don't think that the girls standing in their globes waving their arms about really works.
Overall it is in their Top 7 videos.
That is what we think.