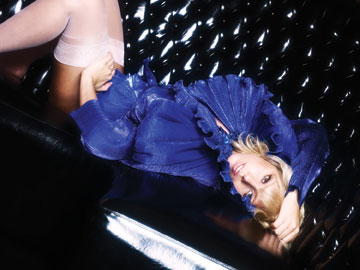 SUNDAY
Go to church. Have a think about stuff.
SATURDAY
Go to see Lady Ga Ga per­form­ing at OMO, the new Saturday night thing at the Astoria. If you haven't been along yet and if you think Lady Ga Ga is literally quite good then this might be a good oppor­tun­ity to get two birds killed with one stone. Amazingly (sort of amazingly) the OMO people will give one Popjustice viewer and their friend a 'VIP night' (free entry, FREE BOOZE, meet Lady Ga Ga etc etc etc) so if you'd like to be that person drop us an email at the usual address and we will select a name at random at 5pm today (Friday). We'll let you know if you're the lucky winner.
FRIDAY
Well it's Popjustice at Trash Palace, a fun night out for all concerned with a selection of popular musical tuneage belted out on two floors at Trash Palace, Wardour Street, London.