The artwork for Jarvis Cocker's new album looks great — slightly blurry and in dis­tress­ingly low res­ol­u­tion — as a massive poster on the London Underground.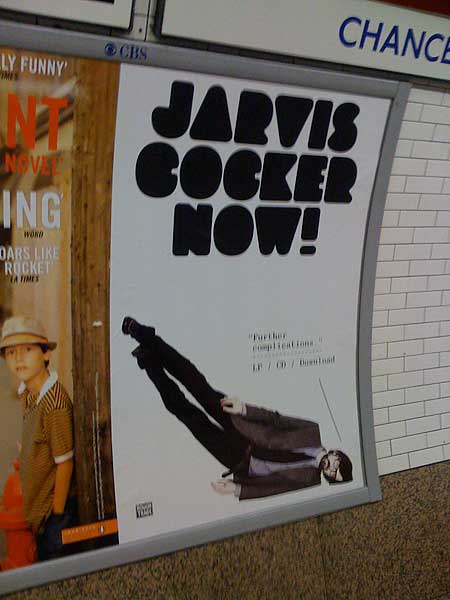 It's really eye catching in a way that posters advert­ising albums are usually not. Things that are good about this poster:
1. The font at the top.
2. The pho­to­graph of Jarvis.
3. The speech bubble thing.
Sadly — con­sid­er­ing Jarvis was respons­ible for at least three of the 25 best albums of the 1990s — the album is shit, but you can't have everything.