We were out of London for a few days this week and this morning, when we got back, we found this in an envelope.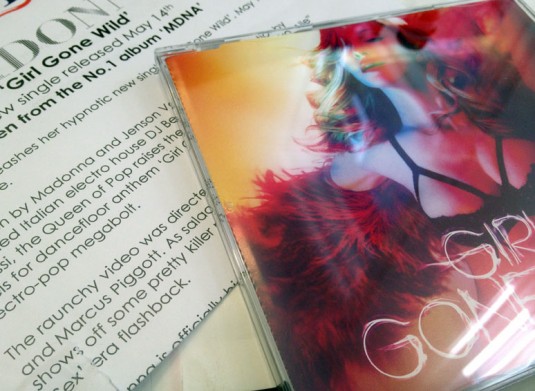 Maybe we've missed the daily trending topics but it seems aston­ish­ing that 'Girl Gone Wild' is still not out for another two weeks.
Now we're not saying there's a lack of momentum on this release but we'd probably move on to 'Turn Up The Radio' at this point, 'know what we mean'?