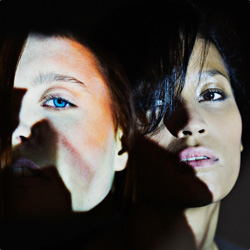 Here is news of the greatest Madonna bootleg since THIS: Icona Pop have done a version of 'Nights Like This' (a tune about the night they met — v emotional 'n' touching) with bits of Madonna's 'La Isla Bonita'* in it.
We are not sure if it is official so we won't post the MP3 here in case the Fun Police intervene but Icona Pop tweeted us the link earlier today so perhaps you could go to their Twitter page and employ a bit of Poiriotface and find the song yourself.
Oh don't huff like that, it's not a good look. OH YOU JUST WANT EVERYTHING IN A PLATE DON'T YOU.
* That's as opposed to other famous 'La Isla Bonita's by Radiohead, Neil Young etc