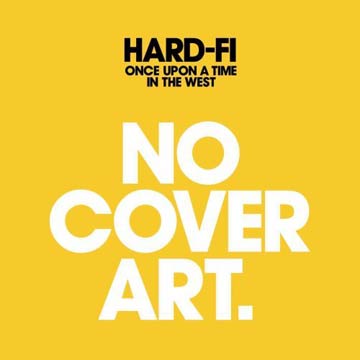 Hard-Fi have gone mental.
Richard told The Times: "The sig­ni­fic­ance of album covers is becoming little more than a
cen­ti­metre square on an iPod screen. The sleeve
used to add another dimension to an album, but that seems to be
dis­ap­pear­ing, which is really sad … We had
the Sleeve of the Year in 2005 and we looked at every way of trying to
top it. But perhaps the best way is to kill off the sleeve altogether."
Jesus wept! Richard. Your new album sleeve has a FONT on it and a COLOUR SCHEME and is DESIGNED. It is not 'not cover art'. The statement might have some weight if the execution wasn't so hamfisted and if the execution did not in fact totally mis­rep­res­ent that actual concept. This literally is 'cover art'. Cover art being the thing which exists to dis­tin­guish one album from another on a record shop shelf, in the iTunes music store or wherever else it is important for The Consumer to be able to identify one record, CD or set of downloads from another.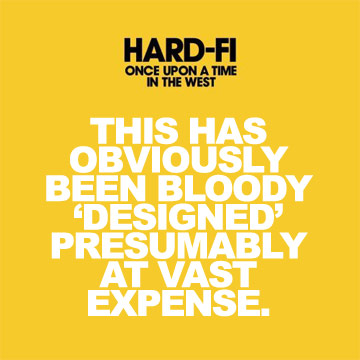 Here is what no cover art looks like.
DO YOU SEE????? Come on, Richard. Admit it. Admit you just want another design award. Go on. Admit it so that everyone can move on.