This, believe it or not, is Chromeo. There is a stage somewhere in there and on the stage there are the afore­men­tioned pop men.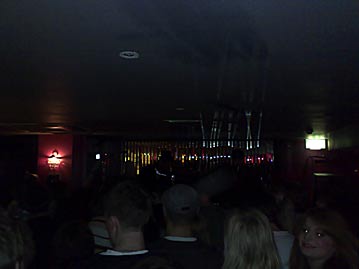 We took the picture last week when they did a 'secret' (ie not secret) 'surprise' (ie not a surprise) gig at that Smash & Grab thing the Queens Of Noize 'organise' (ie jump up and down at) on Thursdays. Then we forgot to write about it. It was a bit like this.
httpv://www.youtube.com/watch?v=976K3AMQYUA

There you go.