We're fans of Alex Roots — the bizarrely struc­tured but enjoyable new single 'Don't Stop Looking' was a PJ Song Of The Day last July and she's got some other great tunes up her sleeve — but GOOD LORD IN HEAVEN ABOVE what is this sleeve supposed to be?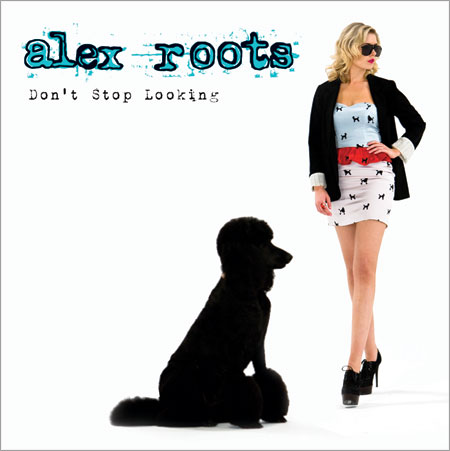 It is like everything brilliant about the Katy Perry campaign artwork — which, at its least Cath Kidston, has been amazing — sort of turned inside out and made bad with a bit of Lady Gaga thrown gra­tu­it­ously into the mix.
The poodle! WHY.
The attitude and general style! ROSIE WEBSTER'S ON THE PHONE SHE WANTS HER CLICHED IDEA OF A FEMME FATALE LOOK BACK.
That LOGO!
The long and short of this, viewers, is that this does not look like the artwork you would expect to find on a hit record.