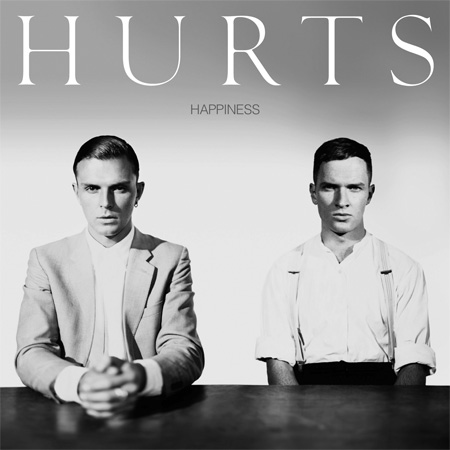 Albums: they go on a bit, they're often enjoyable (but they're usually not).
While we wait for one of you to amend this page to contain the above sentence, why not discuss the best albums of this year ie 2010?
Well the very best album of 2010 is 'Happiness' by Hurts. We knew before they'd finished it that it would be one of the best of the year, and we knew as soon as we heard it that nobody else would do any better. Robyn's 'Body Talk' blowout gave Hurts a run for their money, but 'Happiness' take the prize. (NB: There is no actual prize.)
It has already been brought to our attention that we have forgotten to put Alphabeat's very good second album on the list. Apologies, Alphabeat. We will think for 24 hours precisely how to remedy this situation. As for Cheryl Cole's album, it was hovering around the 32 mark but was dis­qual­i­fied for having an awful title. Tinie Tempah is lucky his own album — it's a DISC (if you get it on CD) — did not suffer a similar fate.