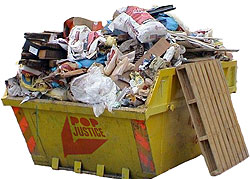 Hold onto your hats:
» Despite the BBC planning to effect­ively hand 'youth' over the
Channel 4 they're not letting the whole lot go — young black listeners
are still valuable to the cor­por­a­tion. (The Register)
» Robbie Williams is in trouble for saying cannabis is a 'lovely drug'. (The Sun)
» In news that is certain to please cat­er­waul­ing Fearne Cotton-esque media types through­out London, Foo Fighters are recording a new album. (BBC Newsbeat) Apparently Dave Grohl is quite a nice guy you know!!!
» 'Take Me Out' singer Alex Kapranos says that he has had a brilliant idea for a musical. (Digital Spy) Perhaps 'having a brilliant idea for a tune' might be a better next move Alex but whatever helps you through the day.
» Gabriella Cilmi has pretended to write a column for the Daily Star. (Daily Star)
» Lil Wayne is off to prison. (BBC News)
» Ke$ha has asked people not to take her lyrics seriously. (Digital Spy) Seriously, love, there's very little danger of that.
» The forth­com­ing Goldfrapp live dates will involve people being on a stage. (BBC)
And that's your lot.