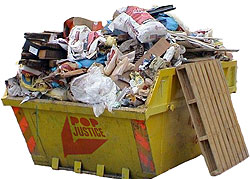 Eyes down, look in:
» Lady Gaga, La Roux, Arctic Monkeys and Muse are among the acts up for NME Awards. (NME)
» Maybe the new MGMT album won't be shit after all: Andrew from the band says 'Congratulations' is partly influ­enced by Lady Gaga. Having said this when he goes to explain what he actually means, hope of it sounding like 'Bad Romance' x12 quickly begins to fade. (NME)
» Joss Stone says she doesn't care about money, which is just as
well because she won't be making any off that pig-in-a-wig of an album
she released last year. (Digital Spy)
» The Sun's Gordon Smart has today run a news item regarding Chipmunk's erect penis. (The Sun)
» Don't panic everyone, Jon Bon Jovi has recorded his vocals for Simon Cowell's Haiti charity single. The project is BACK ON TRACK. (Digital Spy)
» AC/DC, a band so overrated that they make the average Popjustice Forum dis­cus­sion of Cheryl Cole seem pos­it­ively level-headed, are to headline Download. (Digital Spy)
» The Scorpions have announced that they're going to split up, in a few years. Thanks for the advance warning, chaps. (NME) Here's a quick blast of 'Wind Of Change'.
httpv://www.youtube.com/watch?v=n4RjJKxsamQ

» Congratulations to Shane from Westlife — he and his wife Gillian are cel­eb­rat­ing the arrival of their third (THIRD) child last Friday. They've called their new song Shane. Shane as in Shane. (Daily Star)
» In other Westlife, news, a per­form­ance by the band on The X Factor broke the law by being too exciting. (Mirror)
That's your lot. Except to say…
» South Korea's second biggest steel maker has raised domestic prices. (Metal Bulletin)