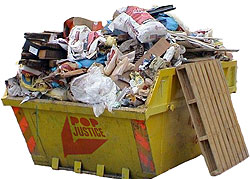 Eyes down, look in:
» Simon Cowell is unwell so Louis Walsh will step in at Britain's Got Talent auditions. Louis should put through lots of terrible acts as payback for Simon making him pick John & Edward for last year's X Factor. (Daily Mail)
» In other Britain's Got Talent news, George Sampson's mum has been cleared of fly­tip­ping behind her home. (Mirror)
» Pixie Lott is thinking of getting a tattoo, or she might not, or she might get one where you can't see it or something. She's been inspired by the tattoo Lady Gaga got in honour of her fans. (Daily Star) Notes Pixie: "I don't have a specific name for my fans like she does but when I go on Twitter I always say: 'Hey crazy cats'." Oh dear. OH DEAR.
» There's still some serious shit going down with Michael Jackson's doctor. (Gigwise)
» Watch Marina & The Diamonds being talked to like a child by a GMTV presenter. (YouTube) It would have been better if the line "you look like Wonder Woman!" had met a response of "actually my name's Marina" but it was early in the morning so what can you do, eh?
» Alexandra Burke's off to Haiti. (The Sun)
» Frances Bean Cobain is recording a song with Andrew WK. (NME)
» Fresh-faced pensioner Paolo Nutini has been writing tunes for another artist. Arno Carstens will sing Paolo's song at the World Cup. THAT SOUNDS GOOD. (Daily Star)
» Yet more 'you couldn't make it up' guff about the JLS tour… (Daily Star)
» John & Edward, the X Factor duo whose musical career is shaping up to be the pop equi­val­ent of making a wet fart in a teacup out of a molehill, have appar­ently annoyed other acts on the X Factor tour by singing too many songs. (The Sun)
That's your lot. Except to say…
» A new soy product has been developed — it's just like chicken. (Science Daily)