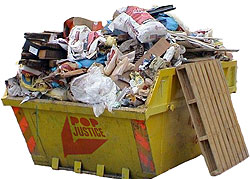 Eyes down, look in:
» Here's an example of one of those Mastercard spon­sor­ship things not being com­pletely shit: a lady opened her door to the Pet Shop Boys standing there; they went on to perform a gig in her front room. (Richmond & Twickenham Times)
» We haven't read the whole thing but from the headline it looks like Dappy N‑Dubz has taken part in Mastermind. (Watch With Mothers)
» Cathy Dennis, Scissor Sisters and Miike Snow are among the acts lined up for Mark Ronson's new album which is showing all the signs of being VERY BRILLIANT. "No covers, no horns," promises the 'Stop Me' hitmaker; the album's due early summer. (NME)
» Is it just us or does it look like Usher's head has been Photoshopped into this We Are The World picture? (Radio 1 Newsbeat) And here's some video footage involving Quincy Jones making a joke and only Lionel Richie laughing as well as quite a touching pep talk from Wyclef Jean. (BBC News) In a west London office, Simon Cowell throws something breakable at a wall and thumps his fist on a desk.
» If you're playing 'boyband on tour tabloid news story bingo' this might be of interest: here's some stuff about JLS being told to tone down their set because fans are getting too excited. (Daily Star) The Daily Star's Kim Dawson also names JLS "Britain's best boyband", which has got to come as a terrible blow for Vice.
» There's some 'shit going down' re Michael Jackson's doctor. (BBC)
» Stevie Wonder has been announced as a Glastonbury headliner. (NME)
That's your lot. Except to say…
» The Food and Drug Administration has approved two animal drugs, one for the treatment of otitis externa in dogs and the second for the treatment of lower res­pir­at­ory tract infec­tions in horses. (Veterinary Practice News)