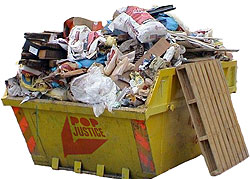 Hold onto your hats:
» Paul Epworth will pick up Best Producer at next week's Brits, and quite right too. (NME)
» The Killers aren't splitting up, according to The Killers. (Radio 1 Newsbeat) They should do, though — who's going to be inter­ested in the other ones once Brandon's estab­lished himself as the world's greatest solo performer since Elvis Presley? Nobody.
» Uffie would rather not get into a slanging match about Ke$ha sounding a bit like her. (Digital Spy)
» The Boyzone album is a bit of a blubfest. (Daily Star)
» It's a bad week for popstar cats. Earlier this week it was reported that Susan Boyle had offloaded her cat to someone from her record label, now comes the dis­tress­ing news that Amy Winehouse has given hers to a cattery. Apparently she had up to 11 cats at one point. Imagine the smell in that house. (The Sun) THE SMELL.
» William Orbit is just finishing off Katie Melua's new album. (Daily Star)
» A song by Boyzone's Mikey Graham might represent Ireland at Eurovision. (Digital Spy)
» Google's deletion of several music blogs has caused a bit of a furore. (The Register) We're a little confused by the slightly fluffy claim by one blogger that "everything I've posted for, let's say, the past two years, has either been provided by a pro­mo­tional company, came directly from the record label, or came directly from the artist". We've got a pile of similarly sourced CDs on our desk this morning — that doesn't really mean that putting them online for down­load­ing by others is the logical next step. We are sure this one will 'run and run'.
And that's your lot. Except to say…
» Fred Morrison, the inventor of the Frisbee, has died aged 90. (Washington Post) We will think of Fred every time we hurl a dis­ap­point­ing or downright terrible compact disc across the office, which on recent form means about six times a day.