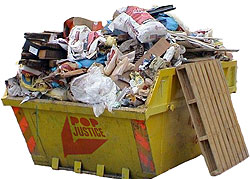 Let's hoist up our skirts and use the miniature step ladder of recycled news:
» Lee Ryan has a song on his new album. The song is about sex. Lyrics include "take off your skirt while I'm pulling down my jeans". (Daily Star)
» Malcolm McLaren's death has inspired a flurry of Wikipedia-driven tributes across the media but this selection of clips is good and Drowned In Sound have compiled an inter­est­ing Spotify playlist.
» Blur are releasing a new song on April 17. It's part of this year's Record Store Day 'cel­eb­ra­tions'. (NME)
» Following an idiotic incident involving a carrot, Jeff Beck has insured his fingers for £7m. (Mirror)
» Chipmunk is planning a "very different" album for next year. (Independent)
» Joshua Radin has been dis­cuss­ing the time he gave his label a record with no hits on it. (Things didn't end well.) (Radio 1 Newsbeat) He sounds like a right old bundle of laughs, doesn't he.
» And finally, Lamb Of God are nominated twice in this year's Metal Hammer Golden Gods awards. (Daily Star) Quite right too.
That's your lot.