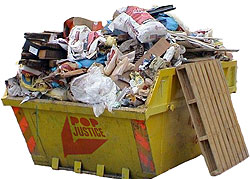 Let's search a 'reduced' shelf for the leftover chocolate egg of recycled news:
» Over the last decade Madonna's songs have been played more than songs by other people. (BBC News) Madonna is amazing. The End.
» Lady Gaga has denied that 'Alejandro' — aka THE GREATEST SONG IN ALL HISTORY — has been pulled as a US release. (Digital Spy) Without wishing to alarm anybody, if The Americans have indeed cancelled the release of THE GREATEST SONG IN ALL HISTORY we will consider it an act of war and retali­ation will be necessary.
» Tom from Kasabian says that there are "no bands, man" in the UK charts. "When we got signed it's like we jumped on the last boat out of Armageddon". (The Sun) What is hilarious about this is that he takes no respons­ib­il­ity for Kasabian directly inspiring a wave of indie so bad that it effect­ively killed off the genre and allowed pop a chance to stick its head above the parapets.
» Either JLS or N‑Dubz will appear in a new BBC drama called Ghetto Heaven, developed by Tony Jordan. (The Sun) Tony Jordan is clearly ace but we are strongly concerned that Ghetto Heaven will be 100% shit. Until that 'drops', let's remind ourselves of Aston from JLS' acting skillz.
httpv://www.youtube.com/watch?v=Pvq7zAh_YXU

» Scouting For Girls are Number One in the UK. (Radio 1) ARE YOU LISTENING, TOM FROM KASABIAN?
» Global Songstress Leona Lewis feels sorry for Heartbroken Cheryl Cole. (Daily Star)
» Rihanna says that when she was making her third album (does she mean fourth? She might well mean third but the point makes more sense for fourth) she "just said, 'I'm ready to do it my way, com­pletely'. So a few of us went into the studio, cut my hair, dyed it black. The label hadn't seen anything, they didn't know what was going on". (Daily Star) Rihanna has deffo had some brilliant haircuts.
» And finally, watch out, 'the per­form­ing arts': Una from The Saturdays had a "vivid creative dream" last night. (Twitter)
That's your lot.