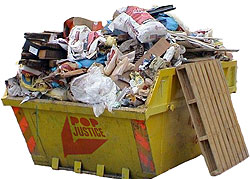 Let's replace the batteries in the doorbell of recycled news:
» Ke$ha has spouted some nonsense about men versus women. (Daily
Star) We hope that one day Ke$ha writes a book pulling together all her inter­est­ing thoughts on life because it would def­in­itely be a brilliant and inform­at­ive read, and not at all shit and stupid.
» Simon Cowell says he'll miss the audition portion of next year's Britain's Got Talent (we presume due to X Factor USA com­mit­ments) and will merely turn up at the semi-final stage. (Telegraph) What a twat — everyone knows the auditions are the best bit.
» Don't worry everyone the music industry is saved. (Independent)
» Diana Vickers thinks she will be Number One for a second week this Sunday. (Digital Spy) We hope nobody shows her today's midweeks. :(
» Spotify is about to get a little bit more amazing. (BBC)
» Nicola Roberts says Girls Aloud may reunite in September. (MTV) Nadine Coyle, meanwhile, tweeted yesterday that she was set to record new tunes. If Nicola's pre­dic­tions are correct this gives Nadine five months. GET ON WITH IT NADINE YOU MAD OLD BASTARD.
» 'And finally' Sophie Ellis-Bextor says that if she can't make it in this
climate she might as well give up. (Daily Star)
THAT'S THE SPIRIT.
That's your lot.