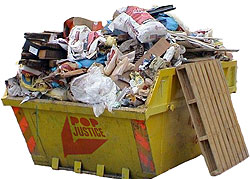 Let's tinkle the ivories of recycled news:
» Elly from La Roux has told NME that "if I made a record like the last one again I'd be there for the dumping pile" and "I've gone back to playing the guitar". (Daily Star) OH DEAR. OH DEAR OH DEAR OH DEAR. OH DEAR OH DEAR OH DEAR OH DEAR OH DEAR.
» In related news Little Boots will be playing an acoustic set at the Isle Of Wight Festival. (NME) OH BLIMEY.
» Some clearly made up quotes accompany a story about Disney being inter­ested in Cheryl Cole. (Mirror)
» Malcolm McLaren's family are asking for a 'minute of mayhem' at midday on April 22 to celebrate the pop mastermind's life. (New York Times)
» Diana Vickers would like to join Girls Aloud. (Daily Star)
» In news that will shock somewhere in the region of zero people, Suede's comeback did not stop at last month's Royal Albert Hall show. (The Sun)
» Marina & The Diamonds is stuck abroad due to The Apocalypse. (Radio 1 Newsbeat)
» And finally, in other apo­ca­lypse news, Gurning X Factor idiot Olly Murs drove for 46 hours to get to a charity
show in Marbella. (Daily Star)
Brilliant.
That's your lot.