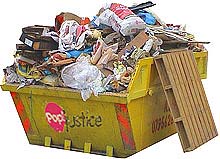 What has been going on in the world of news?
» Gary Barlow thinks American radio "plays records too much" (ie "doesn't play enough Take That"). (Contact Music)
» Akon has been caught telling fibs about his 'naughty' pre-fame days. He never went to prison. Or ran an antiques shop. (The Guardian)
» Unfortunately, Sebastien Tellier has upset literally every French-speaking person on the planet by choosing to sing in English. (The Guardian)
» Two-speed clutches are being used on the world's most advanced lathe. (Engineering Talk)
» Madonna's latest stay-rich-quick scheme is to price concerts according to the maximum amount people can possibly afford. ('Nothing new there then' etc etc.) (The Sun)
» Hercules & Love Affair and Kate Nash are going to play some songs at a castle. (Pitchfork)
» Sugababes: unpopular among backing dancers, says Keisha Buchanan. (The Scotsman)
Blimey.