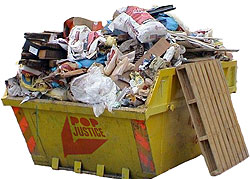 Let's def­in­itely not have our pho­to­graph taken with the holiday resort tamed monkey of recycled news:
» Pixie Lott is taking part in a 'milk moustache' ad campaign. (PA) Now we're sorry about this readers but we need to bring it up, and it's something that we've always wondered about the milk moustache campaigns: is everybody supposed to be ignoring the fact that it looks a bit like sperm? Or is the fact that it looks a bit like sperm part of some 'extra level'? This must be a con­sid­er­a­tion for everyone from the milk marketing people to Pixie Lott's man­age­ment. Surely. Or is that just us?
» In news that could only be more headline-friendly if Cheryl Cole was somehow thrown in along the way, Susan Boyle has announced that she would like to duet with Lady Gaga. (Daily Record)
» CAN YOU IMAGINE ANYTHING WORSE than Richard Ashcroft's pompously-named new project United Nations Of Sound (OH PLEASE) per­form­ing LIVE? (Radio 1 Newsbeat)
» A 24 hour hotline manned by psy­cho­lo­gists will be available to Britain's Got Talent con­test­ants. (Mirror)
» Nicola Roberts says that the band (Girls Aloud) haven't spoken to Nadine Coyle since last September's Coldplay support slot. (MTV)
» Lady Gaga doesn't have sex. (MTV)
» The new Scouting For Girls album is, appar­ently, "the summer's pop soundtrack". (Daily Star) *Hibernates*
» And finally, two Chinese singers have been fined under laws banning lip-synching. (BBC)
That's your lot.