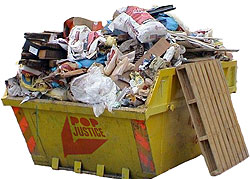 Let's imitate an approach­ing horse with the coconut shell of of recycled news:
» Here's a video report of The Libertines banging on about some stuff including the lucrative appear­ance at this year's Reading and Leeds festivals. (BBC) It's amazing to see Gary and John together again.
» Diana Vickers says that she is not a sex symbol. (Digital Spy) This said, you can guarantee that somewhere in the world there's still at least one grotty bedsit pervert knocking one out of the 'Once' video. The wonder of pop, readers. The wonder of pop.
» Susan Boyle has made a load of cash. (Telegraph)
» Plan B wrote a song for a boyband when he was younger. (Digital Spy)
» Scouting For Girls have a song on their album which includes the phrase "take off your clothes", and think it might be a festival hit. (Daily Star) "Take out your earplugs it'll be finished in a bit" might be a better choice of lyric but that's only our opinion and if Scouting For Girls are, indeed, Number One this weekend then there is certainly a lot of demand for their dis­tinct­ive brand of pop. Mind you there's a lot of demand for cement, but you wouldn't want to watch it at a festival.
» In the least sur­pris­ing news of 2010, N‑Dubz will perform at this year's T4 On The Beach event. (Digital Spy)
» 'Seven Nation Army', one of only eight decent White Stripes songs, was almost never released as a single. (NME) This sounds like bollocks to us.
» And finally, Kylie Minogue is better than Helen Mirren. (The Sun) WE HAVE BEEN SAYING THIS ALL ALONG.
That's your lot.