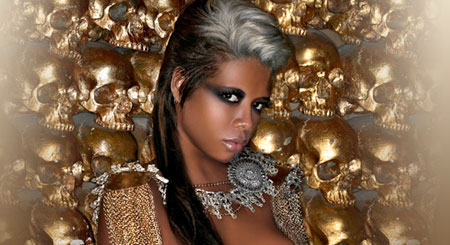 Kelis' new track 'Acapella' is basically 100% brilliant from beginning to end.
It sounds like Donna Summer, its big hook is the amazing line "before you, my whole life was acapella", and, as the warbler notes on her website, "I wrote it with love and life in mind".
httpv://www.youtube.com/watch?v=pNIDgCWyjFQ

Literally very brilliant indeed.