Last week, a Hurts mystery tape recorder arrived at Popjustice HQ.
Today, something even more odd and exciting appeared.
It's an envelope!
It's from Russia!
It's got a ter­ri­fy­ing letter in it!
It's got a dry cleaning receipt in it!


And it's got the name and address of a dry cleaning place round the corner from Popjustice HQ!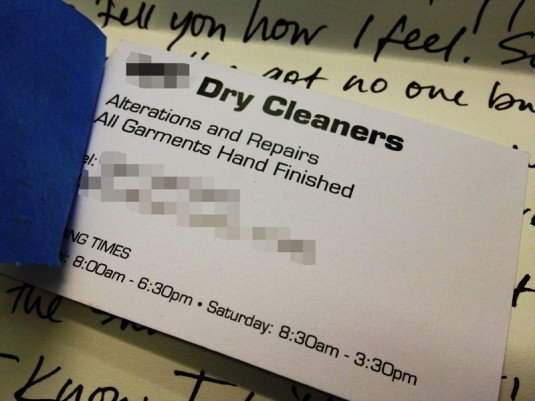 We'll tell you what viewers, given the subtle clues in the letter, if this so-called jacket doesn't have a Hurts cassette in one of its pockets we are going to go fucking mental. (PS: We are also a bit scared.)