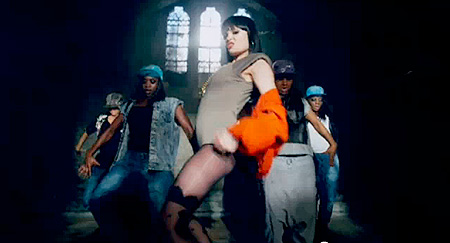 We've been writing about Jessie J since
last September and evidence of star quality has not exactly been
on short supply but the video for 'Do It Like A Dude' — which you
can see for the first time below — is the moment when a singer becomes
a popstar.

[youtube]pOf3kYtwASo[/youtube]'Blimey'.

We have also been listening to Jessie's album sampler a lot over the last few weeks. Here is what it looks like.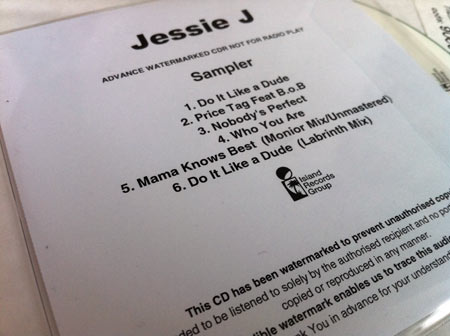 Those of you who just rolled your eyes at the 'Do It Like A Dude' video — and to be fair there are a handful of 'yes we get the idea thanks' portions — will be pleased to know that the album is not all "ooh look at me swearing in a curiously sanitised crack den with load­salezzers 'n' musicvid-friendly 'freaks'". In fact there are some fant­ast­ic­ally straight­for­ward songy moments and a lot of it veers very much in the direction of another (very suc­cess­ful) British singer whose bigger hits we enjoyed a great deal. We will not reveal that other singer's name because it is a name that may put some people off and we want you to like Jessie on account of her being v good.
AT A GLANCE:
1. Jessie J — a singer Island are wisely chucking a load of money at.
2. First single is 'Do It Like A Dude' which is very good.
3. Video is very exciting if a bit "haven't we seen this somewhere before".
4. Looks a bit like she will fuck you then eat you but we are sure is a lovely girl really.
5. MySpace: www.myspace.com/jessiejofficial.