That's right — this one's even better than the one with the photocopiers.
For their new single 'The Rose', Westlife have put together a (really quite brilliant) online thing where you can insert your own name into the video. It's set at a wedding, so you can have your own name appear in text messages, place settings, invit­a­tions and the like.
Of course, as several members of the Popjustice forums have dis­covered, you don't have to use your own name.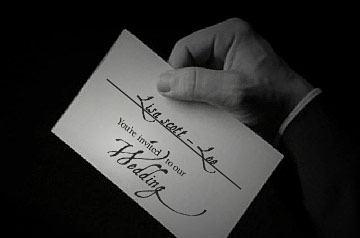 Make your own video at www.mywestlife.com — and send us some grabs if you're pleased with your work.