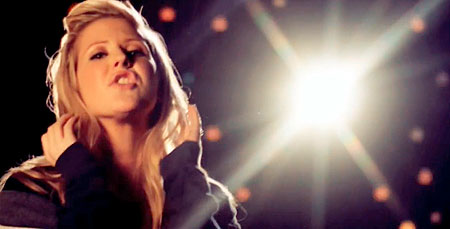 One year ago yesterday we featured La Roux's Kitsune-released single 'Quicksand' as a Popjustice Song Of The Day. She was already signed to Polydor and, when 2009 rolled around, Polydor pulled out the stops and she became Literally Quite Successful.
For the 2009/2010 version it's Neon Gold releasing the teaser single and the single's by Ellie Goulding (and is brilliant), with Polydor due to kick things off properly next year.
The video for 'Under The Sheets':
httpv://www.youtube.com/watch?v=Navl4fYI-Zk

There aren't really lots of Ellie Gouldings — it's done with special effects.