Announcement: light­bulbs are taking over pop music.
EXHIBIT A: Feeling a bit light-headed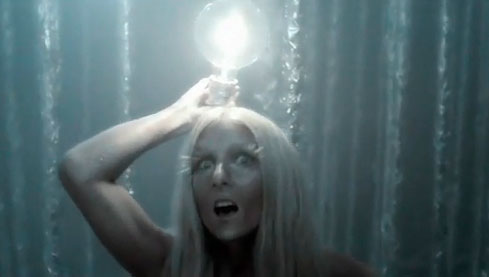 Here is Jonna from iamami­whoami in the new 'y' video. She spends some of the song prancing around with a lightbulb on her head. What does it all mean? Here's a wild stab in the dark: this footage of a woman with a lightbulb on her head means 'here is a woman with a lightbulb on her head'.
EXHIBIT B: Light Sky at night, Shepherd's delight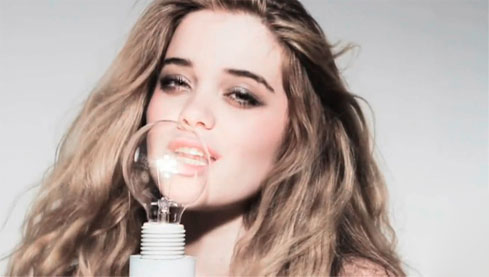 Here is Sky Ferreira singing into a micro­phone that isn't a micro­phone and is actually a lightbulb. This is probably Rankin's fault as he invented the 'One' video and if it's cards-on-the-table time it really doesn't work because there is no way that lightbulb could actually be a func­tion­ing micro­phone but it looks quite good if you don't think about it and we suppose that is probably what Rankin had on his mind.
Thus concludes our look at light­bulbs in popular music videos.