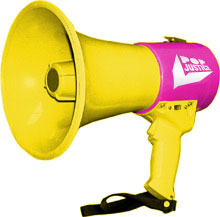 What's happening on the Popjustice forum? Various things you don't want to know about, plus this:
» KhiaShamone is getting to grips with the whole Lana Del Rey thing, con­clud­ing that she's Ellie Goulding "with bigger lips and sans Greg James".
» CalicoMoonChild has taken it in to their own hands to save the new Sugababes single. "Physically and Geographically we are spread apart from one another and I believe in the col­lect­ive power of local radio as a whole. The power is in the hands of each and every one of us to Google the number of our local radio station and put in requests at peak audience times. Sugababes are part of our tribe at the end of the day and whilst we may have our dif­fer­ences from time to time we still look after our own. When push comes to shove we are on it."
» Breakfast2 thinks the new Wanted single is "very poor actually".
» According to Alphableat, VV Brown's enduring musical career is "like herpes. You think she's gone, and then she pops up somewhere else, and before you know it she's back where you had your first itch."
» Shychild90 thinks "Say It Out Loud sounds like a hit!" on the Nicola Roberts album.
» And finally, if the worst comes to worst and The Saturdays are taken hostage in a remote location by indi­gen­ous townsfolk, hitori muses, "I've always pictured Vanessa as the 'sacrifice' in case the group gets captured by some volcano-wor­ship­ping tribe."
A round of applause please for the Popjustice forum.